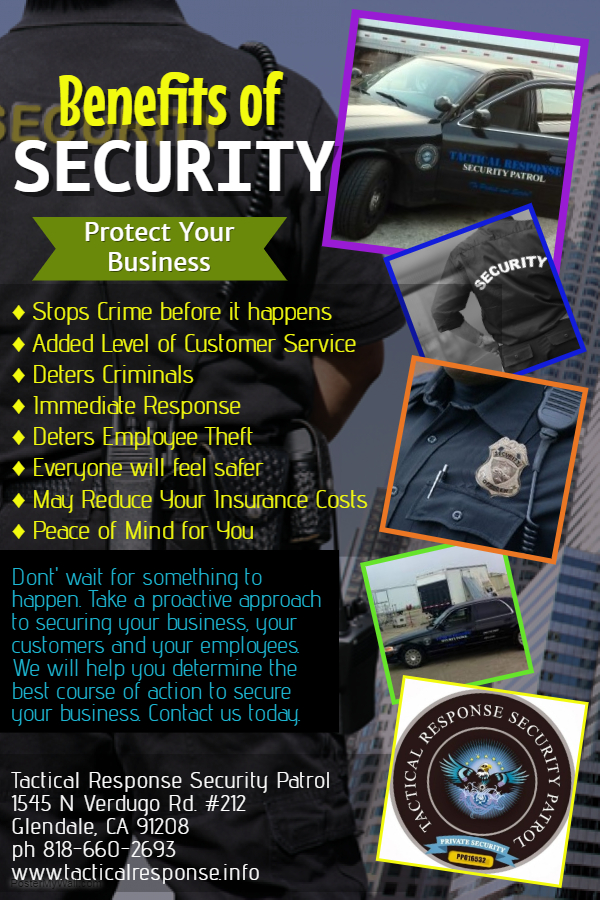 Benefits of Security at Your Business
We live in a time where security is a necessary part of running a successful business. There are several benefits to hiring a security company.
Reduces crime/vandalism in Parking Lots: Ensure your guests/customers are safe by having a guard patrol your parking lot. The presence of a guard will deter unwanted criminals.
Reduces employee/vendor theft: According to the U.S. Department of Commerce, employee dishonestly costs businesses more than $50 billion dollars annually. The presence of a guard can keep employees/vendors more honest because they know someone is always watching.
Response Time: Police forces all over the country are understaffed and overworked, which leads to longer response times. Security Guards can deal with a situation before it becomes a problem.
Deters Robbers: Having an armed security guard at your business will help deter robbers from targeting your place of business. Robbers typically select easy targets and a guard sends the message that your business is not an easy one.
Protects your Employees: If you have employees who work late, the presence of a guard will help employees feel safe. They will have a personal escort to their car late at night.
Protects your Customers: Your customers will feel safer knowing there is someone on the premises that can help them.
Patrol & Alarm Response
Tactical Response Security Patrol provides patrol services to enhance safety as well as to assist in prevention, deterrence, and detection of trespassing, vandalism and criminal activity at your property. Our patrol officers are highly trained, uniformed personnel who patrol property in clearly marked vehicles.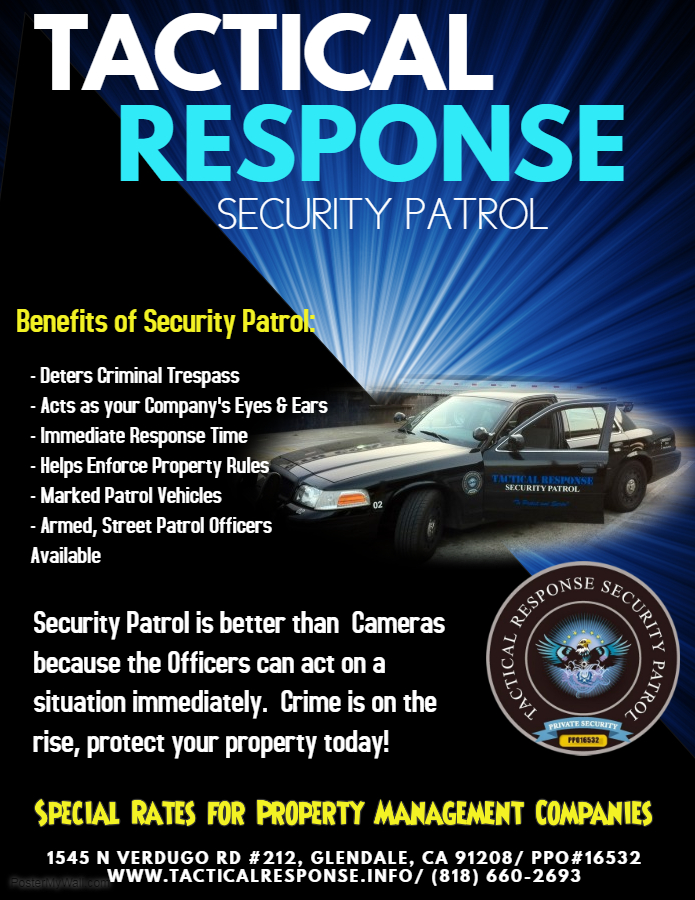 Get a Quote Today
If you would like to get a quote, please contact us today. You can call or submit your info through our online form and someone will get back to you. We look forward to working with you.